Minimum Requirements
To qualify for admission into Southern California Institute of Technology, an individual must:
Complete an Application for Admissions
Pass a standardized entrance exam

(30 Minutes - Administered by SCIT)

Successfully complete an interview
Be at least 17 years of age
Have a high school diploma or General Equivalency Certificate (G.E.D.)
English Language Proficiency
All classes are conducted in English. English language proficiency is in part determined by the outcome of the standardized entrance exam which tests the students reading comprehension and sentence skills. Applicants from countries where English is not the primary language, and applicants whose native language is not English, must demonstrate English-language proficiency by providing SCIT with one of the following:
Completion of a high school diploma or GED in the United States or other nation where English is the official language of the nation, or
Completion of an accredited college program in the United States, or
TOEFL paper test score of at least 550 (47 for the 2017 revised paper based test) or TOEFL iBT (Internet Based Test) of at least 65, or
IELTS minimum Band Score of 5, or
iTEP minimum score of 3.5, or
A certificate indicating an intermediate ESL program was successfully completed at an institution accredited by a national or regional accrediting agency recognized by the U.S. Department of Education.
Distance Education Requirements
Students enrolled in programs that have some or all courses offered through distance education (i.e. online) must have access to a personal computer with an installed web camera and microphone, and a high speed internet connection prior to beginning the program. Applicants must be able to demonstrate computer proficiency with the school's online course delivery system by successfully completing an online course orientation prior to beginning their program.
Non-Discrimination Policy
Southern California Institute of Technology does not discriminate based on any legally recognized basis ("protected classes") including, but not limited to: race; color; religion; genetic information; national origin; sex; pregnancy, childbirth, or related medical conditions; age; disability; citizenship status; uniform servicemember status; or any other protected class under federal, state or local law in any of its programs, activities or employment practices. Any person who believes that he or she has been or is being subjected to discrimination based on the protected classes specified above may submit a written complaint to the President of the school and or may file a written complaint directly with the U.S. Department of Labor, Civil Rights Center, 200 Constitution Avenue N.W., Room N-4123, Washington D.C. 20210. Students applying to or enrolled in the school who receive WIOA financial assistance who believe they have been subjected to discrimination based on the protected classes specified above may additionally submit a written complaint to the Orange County Workforce Development Board, 1300 S. Grand Ave Building B, 3rd Floor, Santa Ana, CA 92705.
Disabled Students
Applicants and students who are persons with disabilities may request academic adjustments and/or auxiliary aids by making such requests in writing to the Director of Admissions. SCIT will work with the applicant or student to determine whether reasonable accommodations are available and/or can be effective in aiding the applicant or student in achieving their educational and career goals. Any individual with a disability requesting an accommodation or auxiliary aid should notify the Director of Admissions in writing with the following information: (1) the nature or extend of the disability, (2) the type of accommodation needed, and (3) the date the accommodation is needed and whether or not the accommodation would be needed throughout a partial or entire period of enrollment at the school. Please mail all requests to Admissions Office, Southern California Institute of Technology, 525 North Muller Street, Anaheim, CA 92801. You may also call (714) 300-0300 or email admissions@scitech.edu if you have any questions or need any assistance. The Director of Admissions will respond to the request within two weeks of receipt as to the type of reasonable accommodation that may be provided. An applicant or student may always appeal a response to a reasonable accommodation request by providing a statement in writing to the President of the school as to why and how the reasonable accommodation provided, if any, should be modified. Instructions for making an appeal are provided in the initial response.
Visit


The SCIT Campus!

Meet our staff and faculty,
tour our classrooms and labs, and
learn about our programs.

Call, email or request info to schedule.
CALL ADMISSIONS
(714) 300-0300
SEND AN EMAIL
admissions@scitech.edu
BOOK AN APPOINTMENT
Appointment Booking Site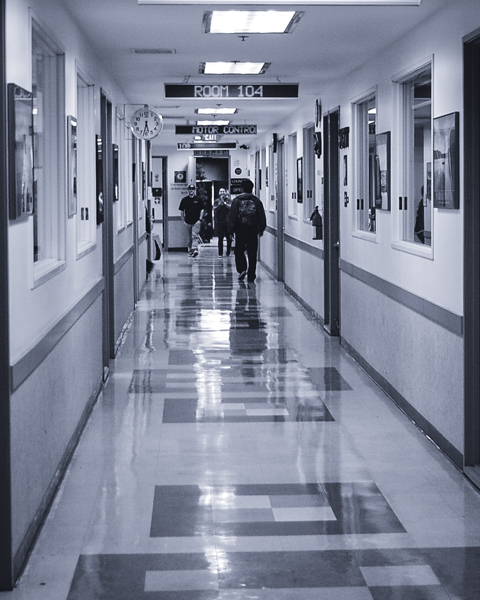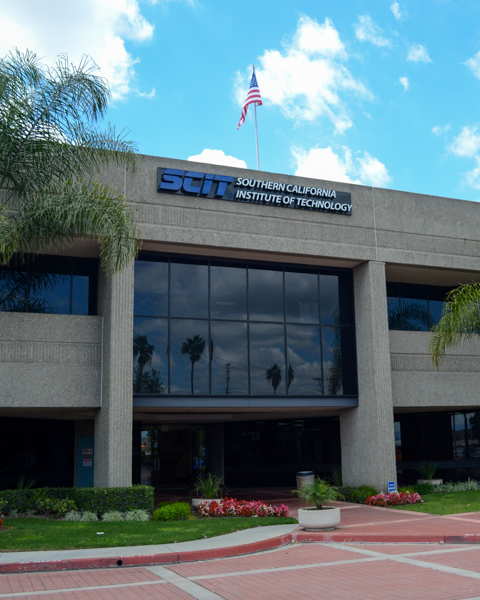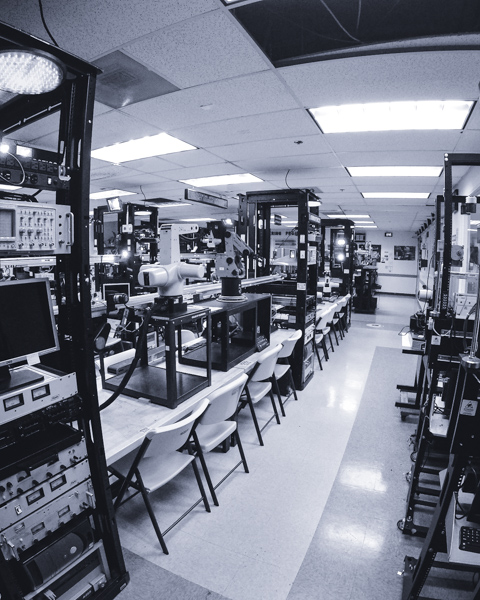 Visitation appointments are usually made on Mondays-Fridays, between 10am and 5pm (except holidays).
Explore
Our Programs
Begin by completing a diploma, seek an entry-level position while continuing your studies in evenings to earn a degree. At the end, you would have earned a diploma, a degree, and gained work experience to open further career opportunities. Students also have options to enroll only in diplomas or degrees to complete even sooner.
Fully Online Options