Learn residential, commercial and industrial electrical installation accordant with the National Electrical Code (NEC) in an 8 month, hands-on program aimed at preparing you for a range of electrical professions.
California DIR approved provider of the whole

general electrician curriculum.
Key Program

TOPICS
The following are some key topics studied in the General Electrician program: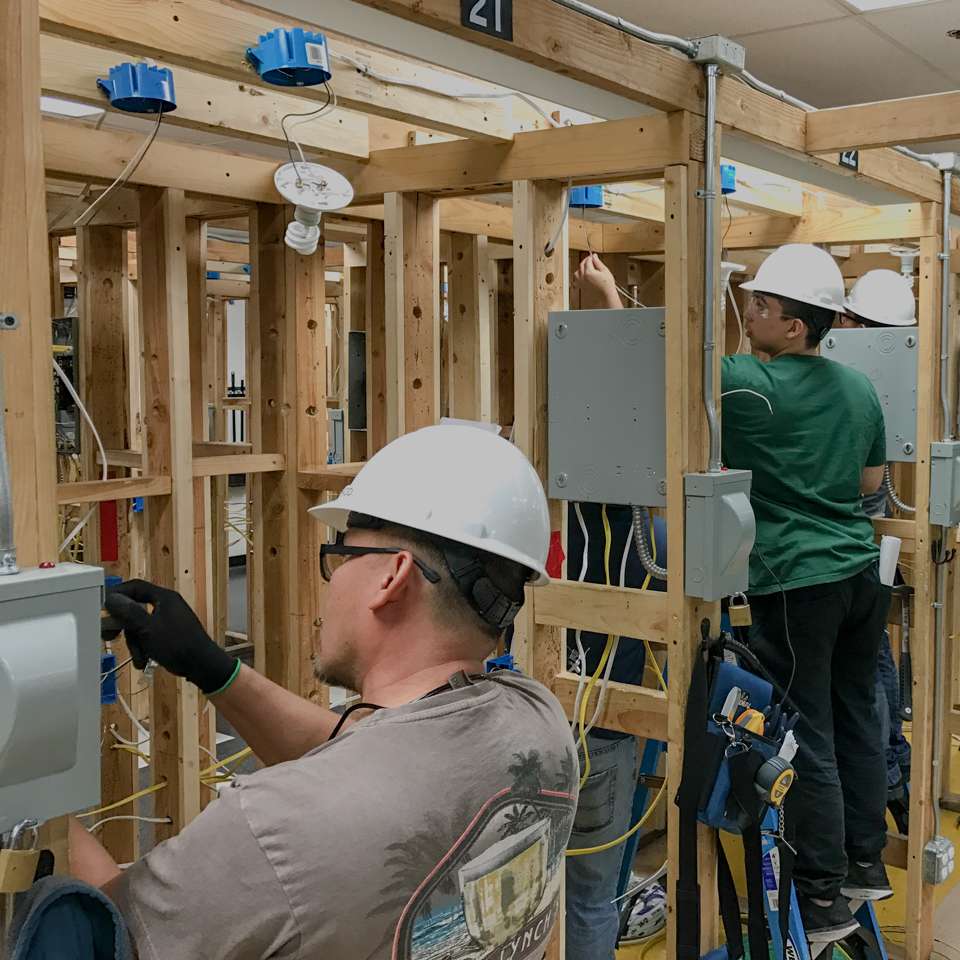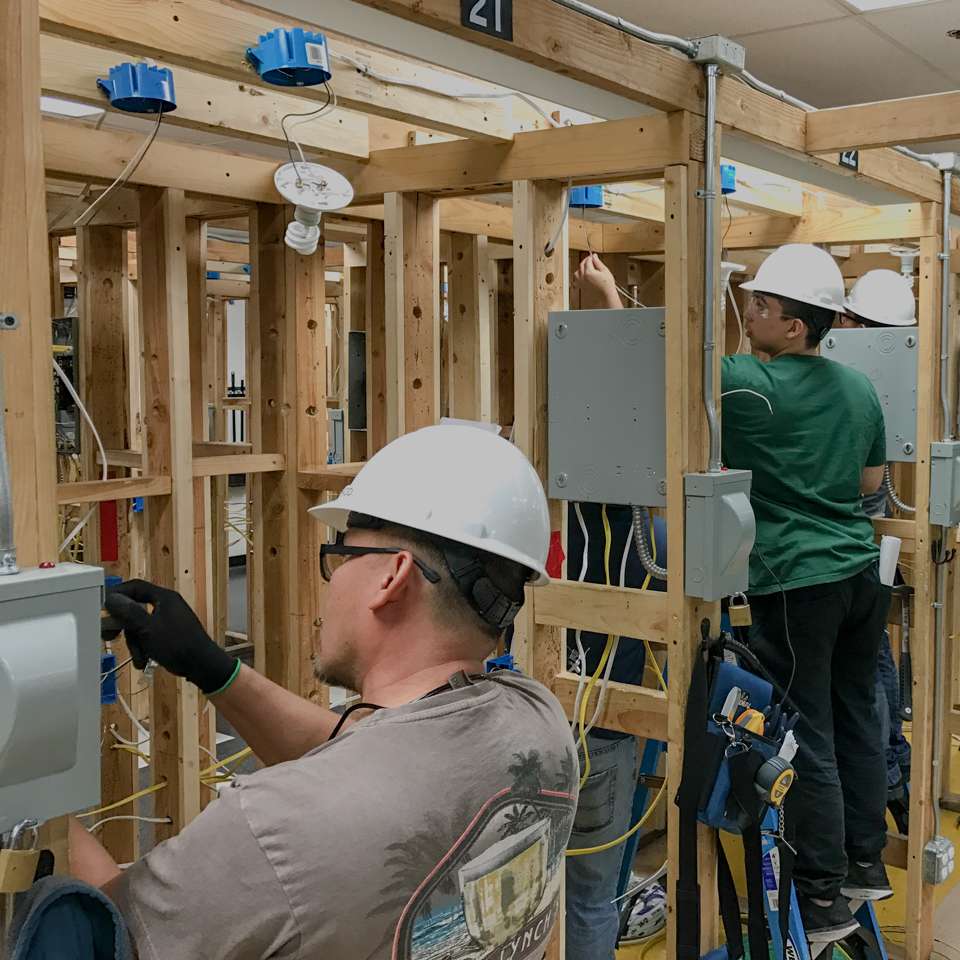 B.S. Electrical Engineering

Degree Opportunities

Students may have the opportunity to continue their education toward a degree to open further career opportunities.
Electrical Career Pathway
Start by completing the General Electrician program and find entry level employment in the electrical field. Work in the field while pursuing a B.S. Electrical Engineering degree in the evenings. At the end you will have a diploma, a degree and work experience.
An Electrical Engineering bachelor's degree may also reduce the amount of work experience that the State of California requires for those wanting to take the C-10 Electrical Contractor Licensing Test.
Learn more about BSEE program.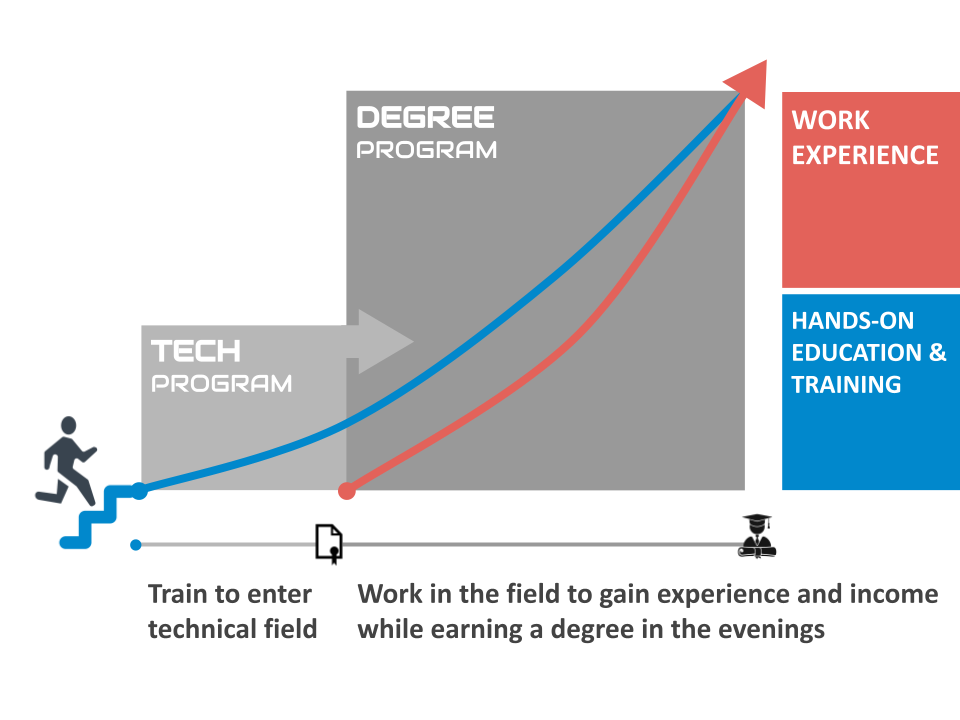 Degree Topics Include: Digital Electronics, Semiconductors and Circuits, Programming, MATLAB, Signal Analysis, Computer Aided Drafting (CAD), 3D Modeling with SolidWorks, Embedded Systems, Robotic Engineering, Control Systems, Electric Machines, Power Systems, Power Distribution, Power Protection, Senior Capstone Project and much more.
Support to Reach Your Goals
The Student Services and Career Services Offices support you on your educational path to greater career opportunities.
Academic Support: Advisement, academic monitoring, tutoring, and more...
Career Support: Resume assistance, career workshops, job leads, and more...
Visit


The SCIT Campus!

Meet our staff and faculty,
tour our classrooms and labs, and
learn about our programs.

Call, email or request info to schedule.
CALL ADMISSIONS
(714) 300-0300
SEND AN EMAIL
admissions@scitech.edu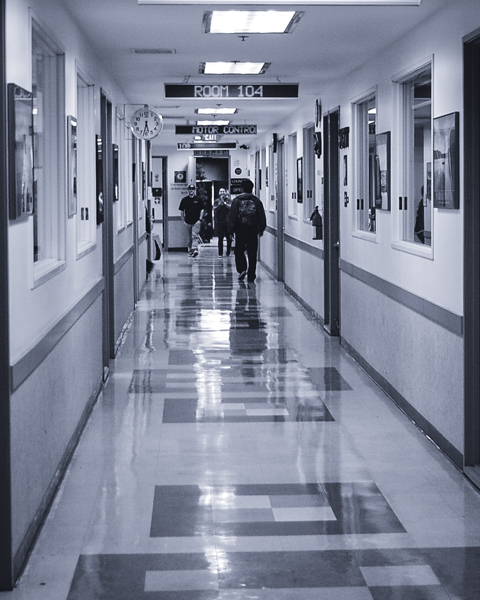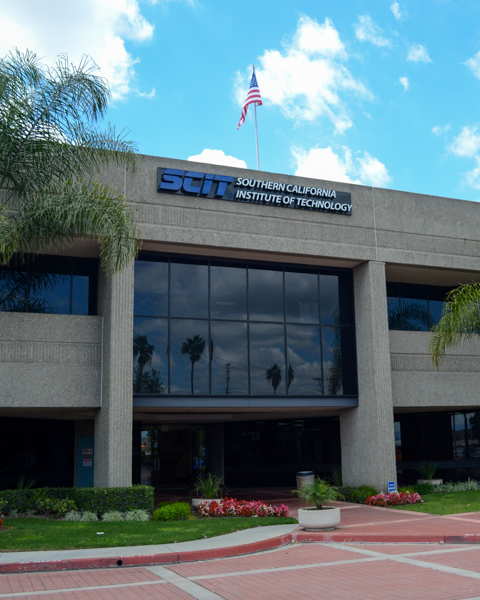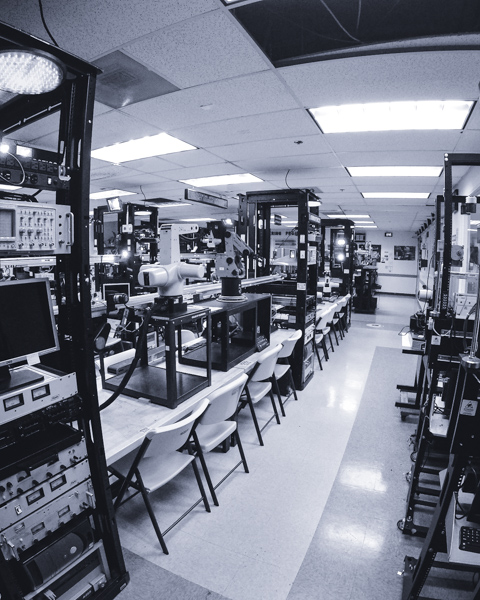 Visitation appointments are usually made on Mondays-Fridays, between 10am and 5pm (except holidays).